Steppin' Stones
An

alt-indie psychedelic rock

vibe with spiritual overtones and

polyrhythmic

beats and riffs backdropped by intense, fuzzy guitar solos and

multi-dimensional harmonies

.
---
"Steppin' Stones is psychedelic rock track with existential lyrics about shifting perspective on the obstacles and difficult challenges in our lives and transforming them into mere steppin' stones." 
Stepping Stones is one of those songs that kind of just happened. I wasn't trying to write anything at that moment. I was in Oregon working on a big cannabis farm in the fall of 2017. One night I was just kickin' it at home and this bass riff came to me and it was in a weird time signature that was really groovin' me. 
Over the next couple days, the rest of the song kind of just came out. It really captured the place I was in at the moment. I was far away from my home and my wife. I was working long days on the harvest trying to save some money.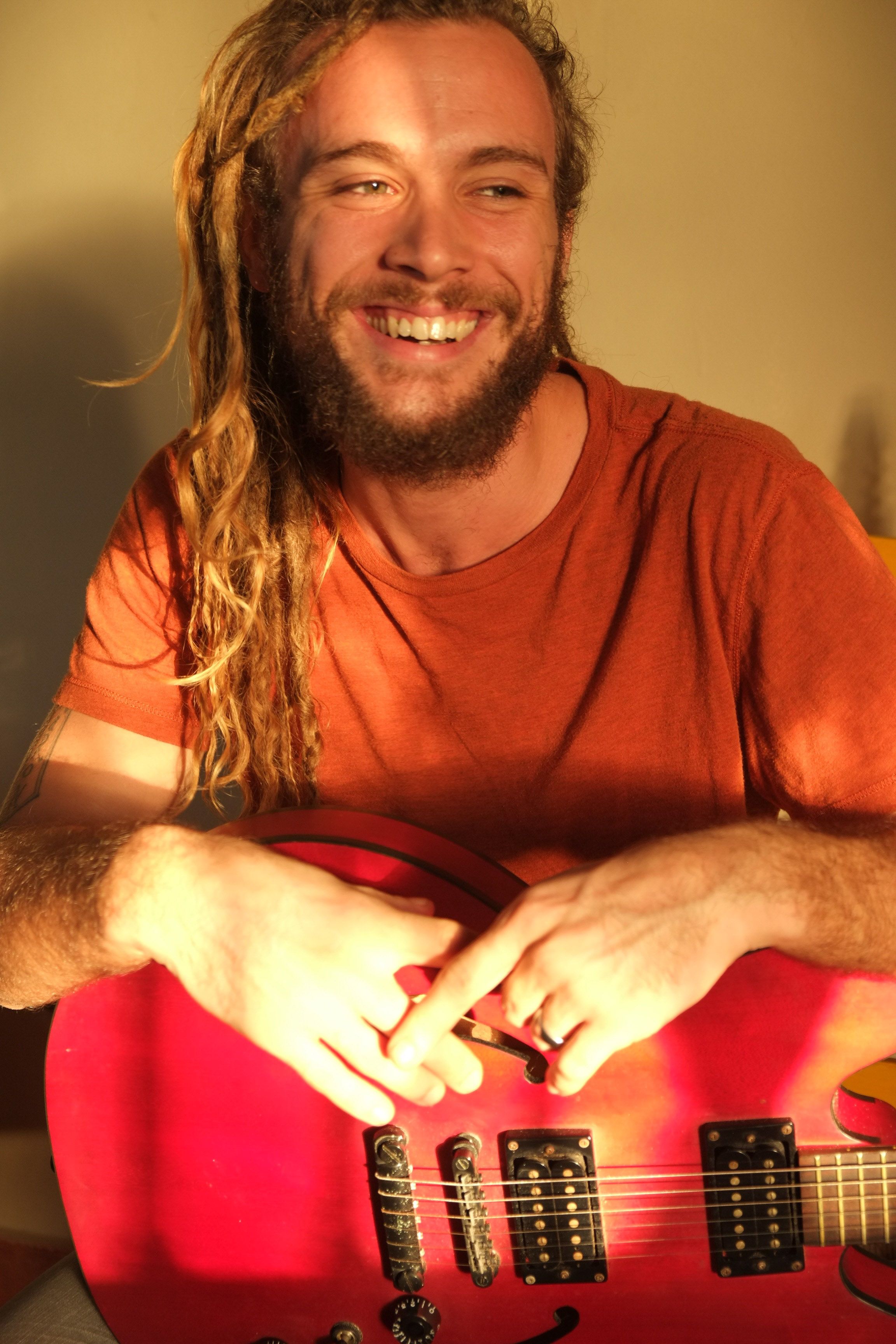 I   made a demo and took it to the studio in town where I was working. The producer, who played drums on Steppin' Stones and Eternal Consciousness, hooked me up with a local bass player\ to record the song. I didn't know the musicians really well, but they were pro, did a great job at recreating what I had in mind for the song, and we had fun doing the record. 
We rehearsed for a few hours one afternoon and then took off for a break and agreed to come back in later to do some live takes. We did about an hours worth of live takes in the studio with just an acoustic guitar, bass, and drums. 
I made an amalgamation of two or three of the best takes and started writing some parts for the electric guitar. But like I said I was far away from home for work and I didn't have an electric guitar. Luckily my buddy from work came through. 
He lived in a little trailer out on the cannabis farm where I was working. He had a home studio set up and a decent electric guitar. It just so happened he was going out of town for the weekend and let me crash at his place.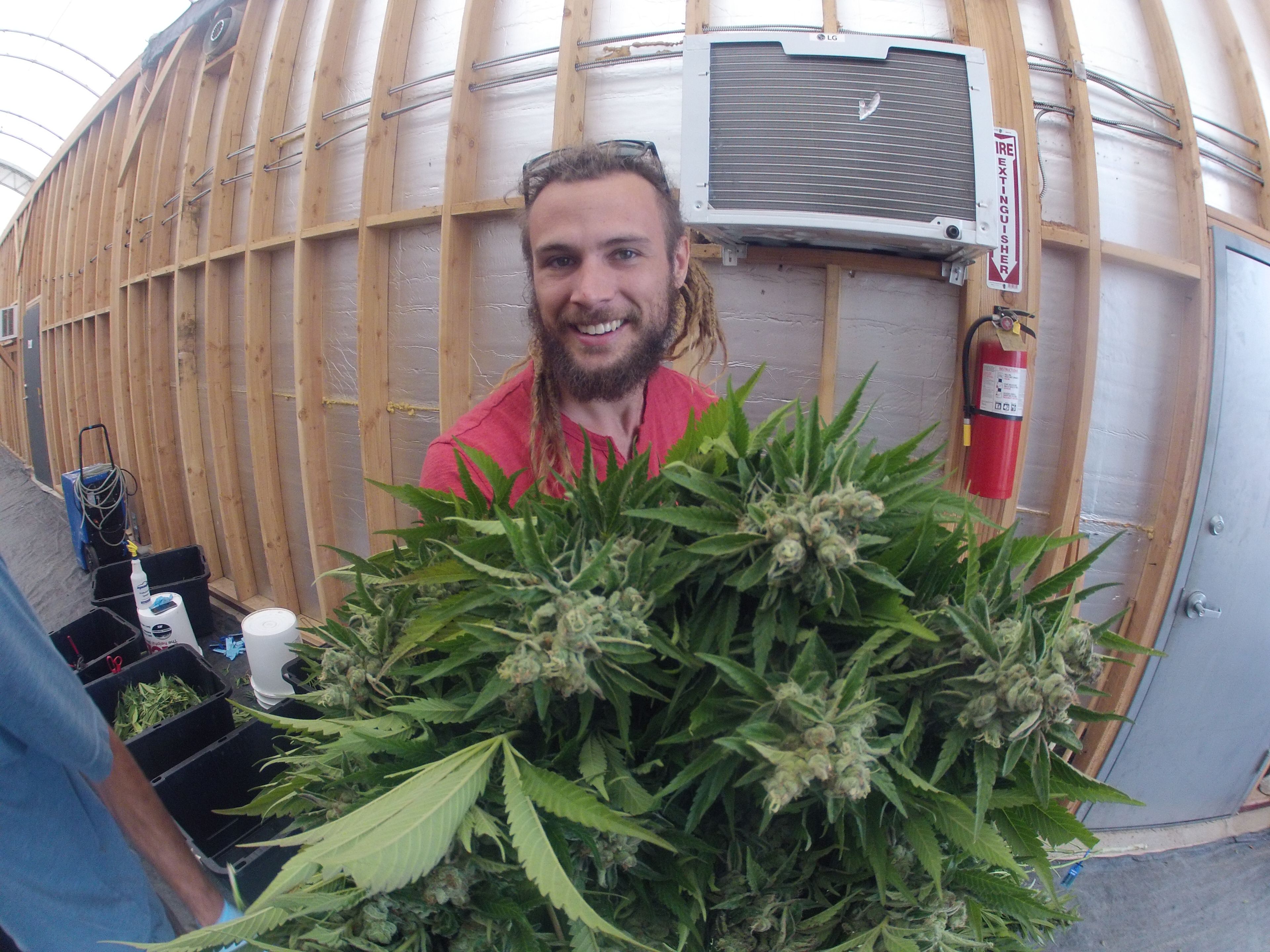 I spent that weekend writing and recording the electric guitar parts for the track from that little studio in the middle of the weed farm. I enjoyed that space and time when I was working all day for the harvest and recording guitar parts all night. 
Once that weekend was over, I finished the vocals back at the temporary home studio that I had set up at the house I was staying in. I was house-sitting for a psychic sound healer who was in Ireland guiding tourists on spiritual journeys to ancient ceremony sites. I'll have to save my story with her for another post because it's far out.
I didn't get to actually finalize the tracks until I had made it back to the DR when I was able to edit them and send them back to Oregon for mixing and mastering.
This track is about shifting your perspective on challenges and obstacles in life. Instead of seeing hard times as bad or negative, we can see them as opportunities for growth and a chance to gain wisdom from experience. 
It's an uplifting and positive song for anyone doubting their purpose on Earth and it has a great psychedelic vibe with some tricky rhythms that make you move with purpose.
Listen To More Songs on The Album 
You can hear more songs from the album by clicking on the image below. The entire Steppin Stones EP is available for digital download at any price you'd like. You can pay as little as $0 to as much as you'd like to offer.
Leave me a comment below with your thoughts on Steppin' Stones and connect with me on social media so we can stay in touch. Also, sign up for my newsletter to get monthly updates on my latest music, video, and blog releases. Thanks for reading!
Click Image to Listen To The Album