There's no place in the world like this tiny Dominican beach town on the North Coast. Explore the best cafés for digital nomads, artists, and writers working remotely from Cabarete Beach.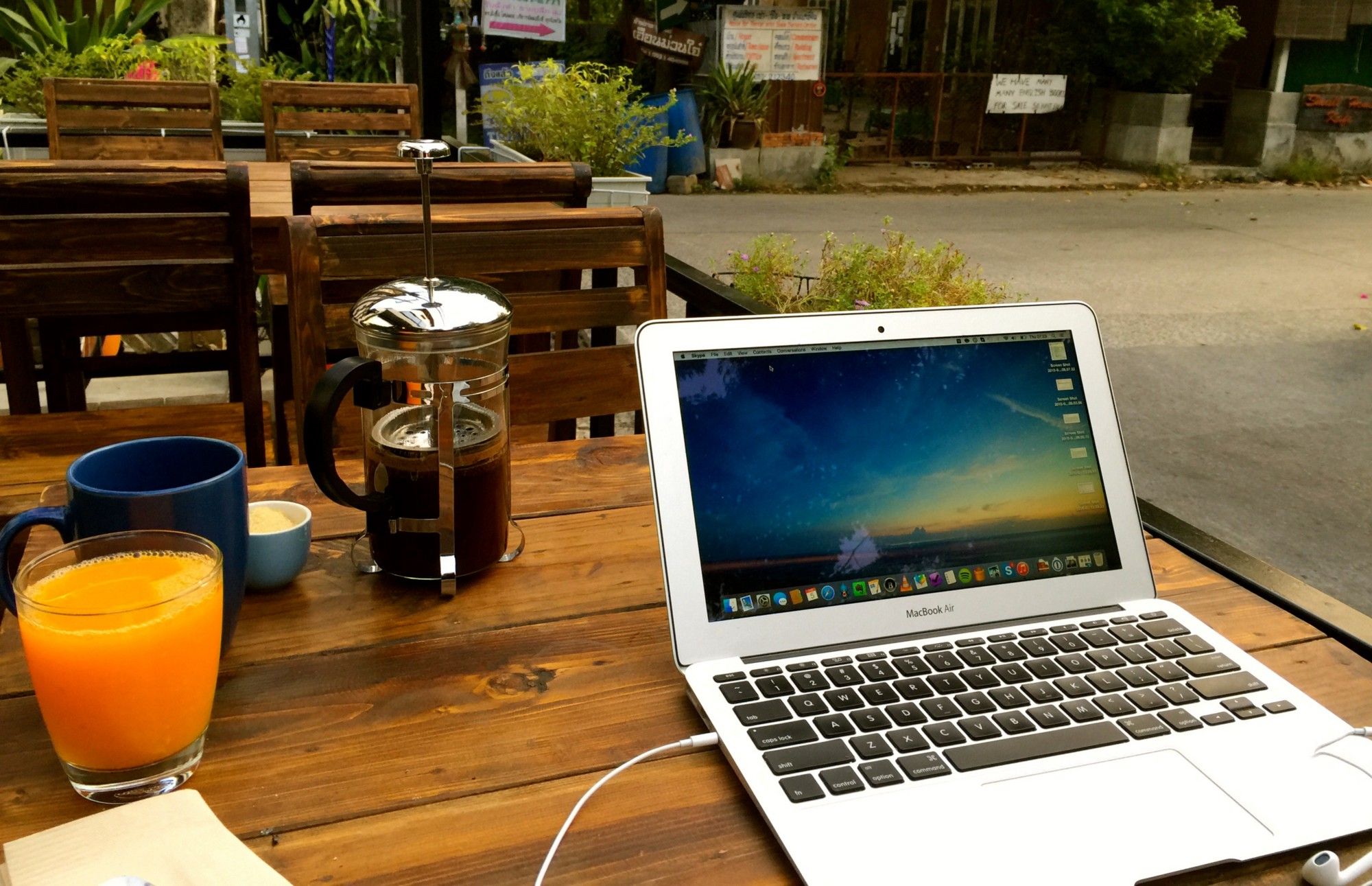 The international water sports hub on the North Coast of the Dominican Republic is a strange brew of locals, international vagabonds, travelers, and long-term overstayers from all over the galaxy. 
Home to legendary wind, waves, and sunshine, the North Coast of the Dominican Republic is a lush presentation of jungle, earth, and humanity. 
Some people come for adventure and others come simply to escape the worsening winters of their homelands. Some pass through for soul-searching, seeking their purpose, and many more just hope to at least disconnect from some soul-draining lifestyle of all work and no play. 
Regardless of their reason for coming to this tiny beach town about 50 miles south of the Bermuda Triangle, travelers who've found themselves in Cabarete have a surprising selection of secret spaces to create from. 
Digital Nomads in Tropical Paradise
I know what digital nomads and creative travelers look for in a temporary office because I am one. All of my work, in one way or another, revolves around using the Internet and my laptop. 
I don't really need the Internet to write songs and create music, but I do if I want to share my music with the world and promote my concerts and song releases. 
By the way, you can download my debut EP "Steppin' Stones" for whatever price you like here on my website. Just click on download and put how much you'd like to donate for the album. 
As a cannabis journalist, the Internet is a must-have for work. My clients are in other time zones. In order to do research, communicate, and publish my work I need a quality Internet connection, electricity, and a comfortable place to work. 
You can check out some of my published work as a freelance Cannabis Industry Journalist in my other blog linked here. (coming soon)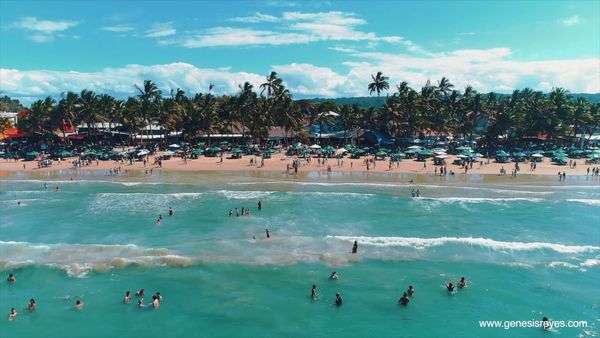 My work as a writer in the cannabis industry began just a few years ago when I was working with a group of licensed producers in Southern Oregon. I wrote a story about some of my experiences during that time. You can read it here.  
Beyond a comfy chair and good Wi-Fi, a digital nomad working remotely also needs some creature comforts. For me, it's a cozy spot near a sunlit window that's close to an electrical outlet, great coffee, and hopefully something decent to eat. 
So, without further ado, here is my list of the best cafes for digital nomads and creatives to work from in Cabarete, Dominican Republic. 
5. Friend's Cafe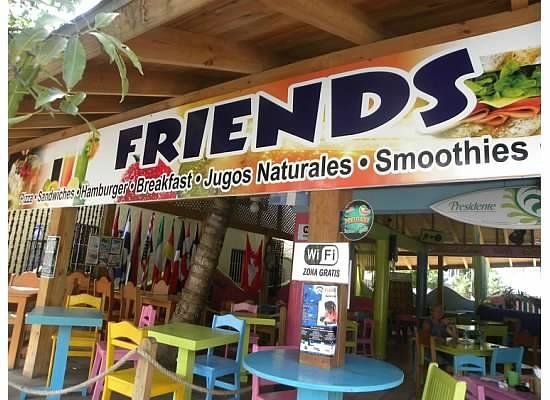 Yellow, pink, blue, and green chairs scattered around wooden tables filling a spacious dining room sparsely decorated with a dusty library of mostly French, German, and Spanish literature. 
It's a bakery and a lunch-hall, and in the high season, they stay open until 9 pm. I like the muffins, and the croissants too if I can get them while they're still hot. 
Friend's Café is a long time legendary restaurant in the center of Cabarete with menus in French, Spanish, and English. They offer your typical full menu of international food. 
Honestly, I like Friend's as a quick stop to get a tasty bread or muffin rather than a remote work spot. But if I do need to get some work done, they have a spot that I do really like. 
Friend's is kind of loud. A mango tree and a kid cleaning shoes are the only things separating it from the main road of Cabarete. The sound of the motos and cars seems to echo a bit in the place, so bring headphones. 
However, there is a table overlooking the street, in the corner of a raised platform dining area at the front of the restaurant that's unusually near to the street. 
There's an electrical outlet nearby and most of the morning and afternoon the light hits that one table in a comforting way that helps me put words on the screen. 
Wi-Fi: Pretty Good 
Coffee: 2 out of 5 
Price: $ 
Ambiance: sometimes crowded, public, relaxed, hard wooden chairs 
Food: Typical full-menu of apps, meals, desserts, and cocktails 
4. Valero 
Valero is a beachfront hotel located near the East of Cabarete on the street next to Janet's Supermarket. It includes a beautiful ocean view pool and restaurant to work from. 
Depending on what you're working on, you can set up by the pool and get service from the restaurant until it gets dark outside. If you prefer to kick it in the shade and connect your charger, you can tuck yourself into the covered area of the bar.  
There are also very nice outdoor patio tables to work from with umbrellas, all of which sits on the edge of a little seaside cliff. 
They're open all day, but this is by far the best spot to catch the western sunset with a nice cocktail while you work remotely from a tropical paradise. 
Wi-Fi: Pretty Good 
Coffee: 3 out of 5 
Price: $$ 
Ambiance: Luxurious, relaxed, tropical 
Food: Typical full-menu of apps, meals, desserts, and cocktails 
3. Pala-Chinka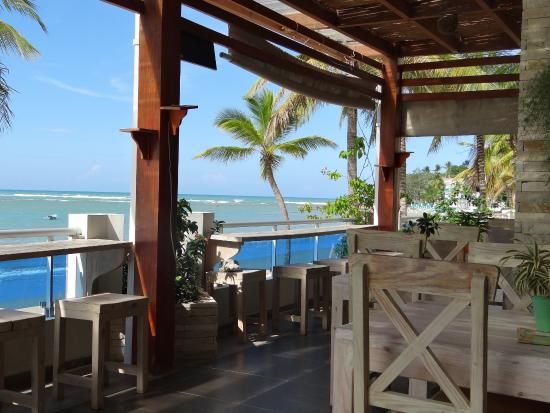 Pala-Chinka makes number three on my list thanks to its ocean vista and farm to table foods. This is a restaurant tucked inside of a beachfront condominium. 
They close in the early afternoon, but it's a super dope little morning spot to get some work done. Most of the seats are hardwood chairs or barstools. 
But a couple of the few they have feature padded cushions with tall backs and wide armrests sat at rustic tables in need of some fresh paint. 
The best thing about this spot is the by far the view and charming staff. Situated near several windsurf schools; you have a panoramic vista of the entire Cabarete beach. 
There are electrical outlets nearby most spots and it's always shady and well lit. I like the classical breakfast that comes with eggs, fruit, toast, and coffee. 
The owners of the restaurant also operate an organic garden nearby in a place called Sea Horse Ranch, where I also perform for full moon dinner parties. Check out my tour dates page to see when I'm playing there next. 
Much of the fruits and vegetables come straight from the garden to Pala-Chinka. High vibrational! 
Wi-Fi: Pretty Good 
Coffee: 3 out of 5 
Price: $ 
Ambiance: relaxed, tropical, oceanfront 
Food: crepes, smoothies, salads, breakfast 
2. Fresh Fresh Cafe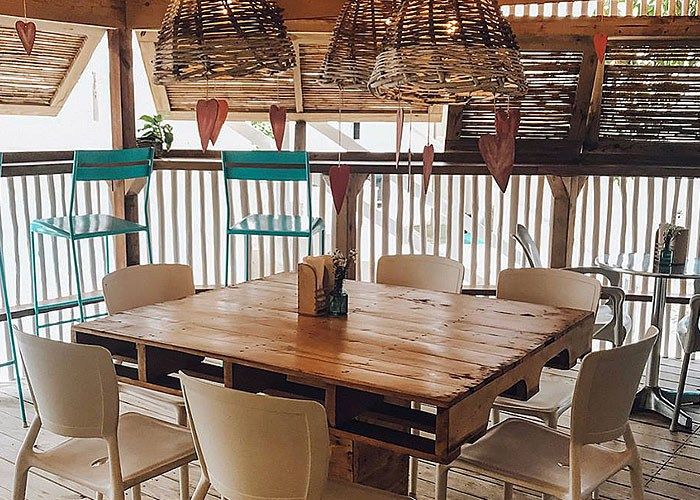 In central Cabarete, there is but one spot where you can find items like locally crafted kombucha, organic herbal remedies, and locally made artisanal products such as eco-friendly bath products alongside a healthy take on middle-eastern food. 
This spot is a local favorite for bowls, salads, smoothies, and is pretty much the best option in Cabarete for vegans or vegetarians. It's neat that they also carry superfoods to add to smoothies such as hemp protein, spirulina, maca, and more. 
Fresh Fresh is pretty popular during the high season and can get crowded easily, but there is a very lovely little spot that is absolutely awesome to work at. 
The café is located on the main street, but if you go to the back you'll find a cozy little porch, and if you go further there is also a trellis-covered patio that features several tasty little workstations. 
My favorite is a large table in the corner of the patio featuring corner booth seating and a localized outlet. Before I tell you what I love about the spot, I have to mention a few drawbacks. 
The table is in the smoking area and by the bathrooms, and sometimes the Internet isn't very good. Not always, but sometimes, when people come out of the bathroom they leave behind an awkward aroma. 
Also, cigarette smoke is gross to me and causes me allergies. It's super unpleasant to experience the smoke or other unappetizing smells while I'm trying to work, eat, or enjoy my breakfast. So, it has some drawbacks, but here's what I love. 
Translucent roofing that lets a beautiful amount of natural light in covers the patio. The roof is lined with a trellis that is covered in chinola vines, also called passion fruit. 
The patio is decorated in a bohemian taste with succulents, plants, ferns, and a tall privacy wall made from an old almond tree and bushy, but thin, bamboo shoots. 
Within the little micro-forest lives a world of little lizards, bugs, and the birds that chase them and flutter above you in the chinola vines. 
That little spot gives me a sense of being in nature and that feeling helps me relax into creativity and put words on the screen. This would also be a nice work spot for a small group of digital nomads, as the table is big enough for at least four people to sit comfortably with laptops and drinks. 
Inside Fresh Fresh there is a wood top bar and a couple little nooks for working that are nice as well if you can stand the air conditioner that is. 
Wi-Fi: Pretty Good, When it is working 
Coffee: 3 out of 5 
Price: $$ 
Ambiance: Bohemian, relaxed, modern 
Food: Middle Eastern, Dominican, and international wraps, sandwiches, salads, bowls, smoothies, brownies, health foods, kombucha 
1. Cabarete Coffee Company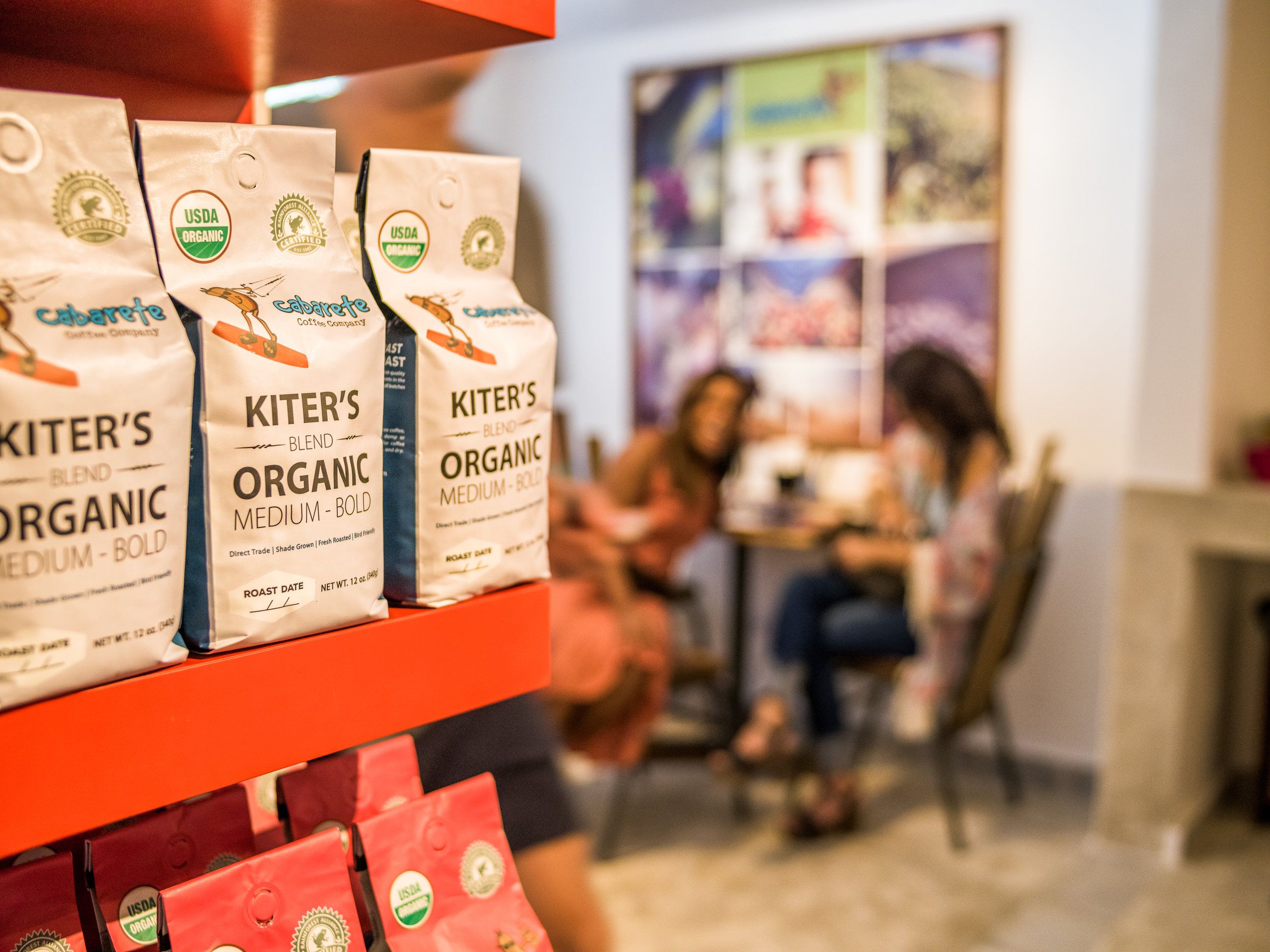 This is my number one pick! This is my office. I love working from Cabarete Coffee Company for many reasons. They check off all of my criteria, but honestly, I was a little hesitant to put them on my list. 
I enjoy Cabarete Coffee Company because it's still, to me, a hidden gem in Cabarete. You see, it's just outside of Cabarete on Kite Beach and most people just kick it in the center of town for breakfast, leaving this perfect remote work spot all to me most of the year. 
The food, Internet, and ambiance are all absolutely perfect. The coffee is my favorite coffee on the planet hands down bar none. It's locally, organically, ethically, and sustainably grown on land being conserved by the company's owners. Plus, all of their take away containers are eco-friendly.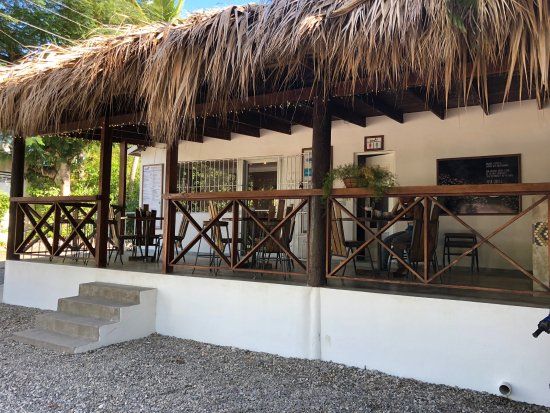 I love the café Americano or signature Mocha Tati drink, which is a chocolate cappuccino, along with the Belgium style waffle with hot maple syrup, crème fresh, and tropical fruits. 
If you're ever in Cabarete, you can probably find me here working at the table by the window, drinking coffee and writing songs or cannabis articles. But only until three in the afternoon, because that's when they close unfortunately and they kick me out. 
I love going to this café so much, not only because it suits me, but also because I know my patronage is going towards a good cause. 
The owners also a operate a non-profit charity for girls called the Mariposa Foundation. And they hold nature preserves on the island, including where families that have lived on the land for generations grow the organic coffee and cocoa used at the café. 
You can check out their charity and help girls overcome generational poverty in the DR by clicking on their link in this article. 
Wi-Fi: Very Good 
Coffee: 5 out of 5 
Price: $$ 
Ambiance: Modern, bohemian, local, charity, coffee, and chocolate company 
Food: breakfast, sandwiches, salads, wraps, THE BEST ORGANIC COFFEE EVER 
Leave A Comment
What do you look for in a great remote work location when you're traveling?
I'd love to hear from you! Let me know what you think about the places in this article and your own experiences traveling and working as a digital nomad in the discussion section below. 
Support Indie Artists 
Well, that's it! I hope you enjoyed this article on Cabarete's best spots to work from for digital nomads and creatives. 
If you liked reading it please consider sharing this article with others who might find value in this content. 
Make sure to read my other blog articles about my life as an Indie Artist, Cannabis Journalist, and Digital Nomad living in the Caribbean to get an inside look into my world. 
Also, connect with me on Social Media to see what I'm up to on the daily. Just click the social media icons here on my website.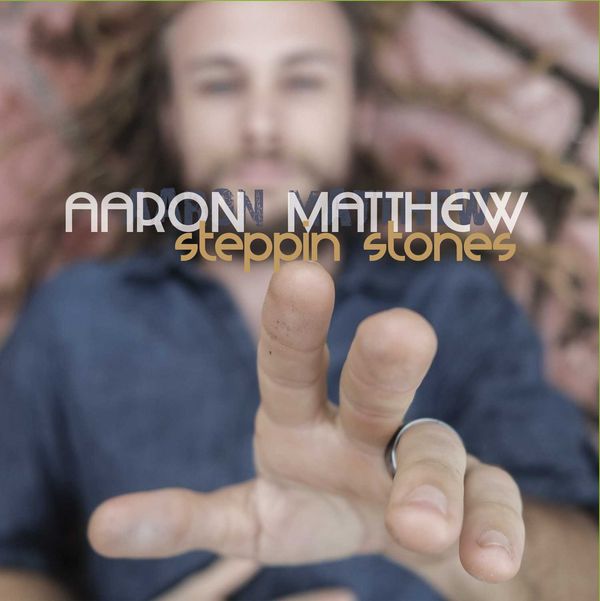 Remember, you can get my debut album here on my website for whatever price you'd like. 
Pay as little as $0 or as much as $1 million, whatever you'd like. Just click the link to listen and download individual tracks or the entire EP. 
Want to stay in touch with me? Sign up for my monthly newsletter! It's rather infrequent and brief and includes updates my latest blogs, videos, concerts, and music releases. Thanks for reading!