New Bottles & Blues Album
Free Exclusive Pre-Release Offer
to Members Only

Hey family, 
I'm super excited to announce that I've just finished a collaborative blues project with the legendary FreedM (aka Mike Freed)! It's a 6-song EP album featuring three original songs recorded live in studio, and six cover songs recorded live on stage. 
The only reason this album ever came into existence is through a synchronistic serendipity years ago. Don't worry, I wrote the story for you to read, but more on that later. Anyway, FreedM and I have been performing music together as a duo for years. Each winter he comes down to the DR to escape the cold up in Montreal.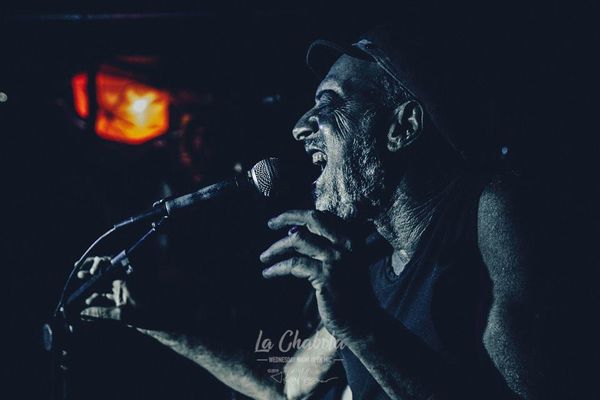 photo by: Josh Messer
Recently, we took on the band name "Bottles and Blues". I always tell our audiences that they can decide who is who. We both love that ole' timey blues and folk sound and songs with great, philosophical lyrics. 
This year, FreedM told me he had some lyrics, that he was working on songwriting, and he wanted to see if I could come up with some chords for him. Spoiler alert – I was blown away by Mike's lyrics and I think if you're into existential poetry, you will be too. 
Well, here we are! I told Mike this season that my goal was to produce an EP album for our blues project and we actually did it! In the time we had, we wrote and recorded three original songs, as well as a few live performances and I can't wait to share them with you! 
Both of us have somewhat of a mystical, esoteric vibe in our world and we just really enjoy artistic expression and the transcendence it offers.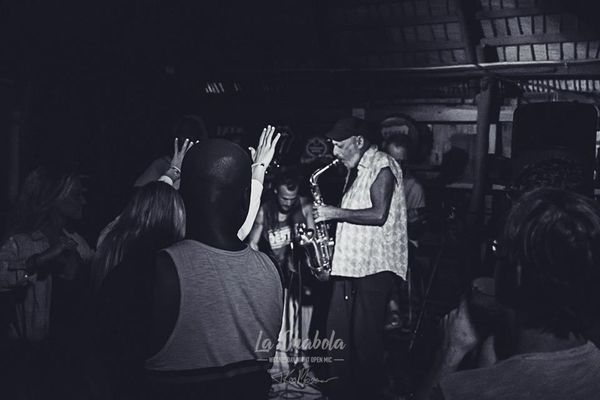 Photo of jam session by: Josh Messer
I think that if you enjoy ole timey nostalgic, acoustic blues, and folk songwriter-type music you'll love this album. I hope that listening to these songs brings you the same enjoyment and transcendence that writing them has brought to us. 
We're still deciding the best way to share this music with the world, but since you're hear I'll let you in on a little secret. I'm offering a private pre-release stream & download of the album in the Members Only Area of my website.
That means you can get a sneek peak of the new Bottles and Blues EP album right now, plus read the behind the scenes story of how Mike and I synchronistically met, how this album manifested, and much more!
Just click here or the link below to see what else you'll get for registering to unlock the exclusive pre-release stream & download of the new Bottles & Blues EP album. 
As always, thanks so much for your continued support and make sure to check out @aaronmatthewmusic and @bottlesandblues on Facebook and Instagram for more! 
Bless!