Sage Song Published on Mystic Son Music Blog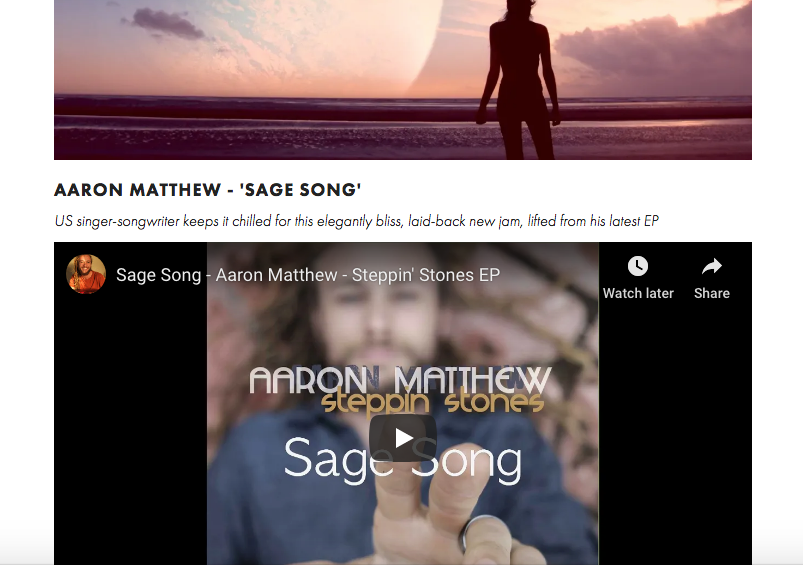 What's up family? I just wanted to make a little announcement and celebrate with you a few things in my world. First, my acoustic-sky gaze track about earth and humanity's healing was featured today on Mystic Sons New Music Discovery playlist! 
I'm pretty stoked about it. Even if it is just one general sentence about my music, I'm not going to complain. I don't want to tell you how many times I've been declined from blogs. Most of the feedback I get is that they like the song but it doesn't fit their audience. I get it, I'm still finding my audience out there. 
Sage Song's intro is an abstract poem over the sound of flowing water. It's not exactly pop charts material. For me, I love how the track came out and a big shout out to all the musicians on that record JJ, David, Helena, Alex, and mixing engineer, James who all contributed to the song. 
You can get the behind the scenes story about what Sage Song means to me and how it got started in my blog post about it linked here. 
(click image to go to blog)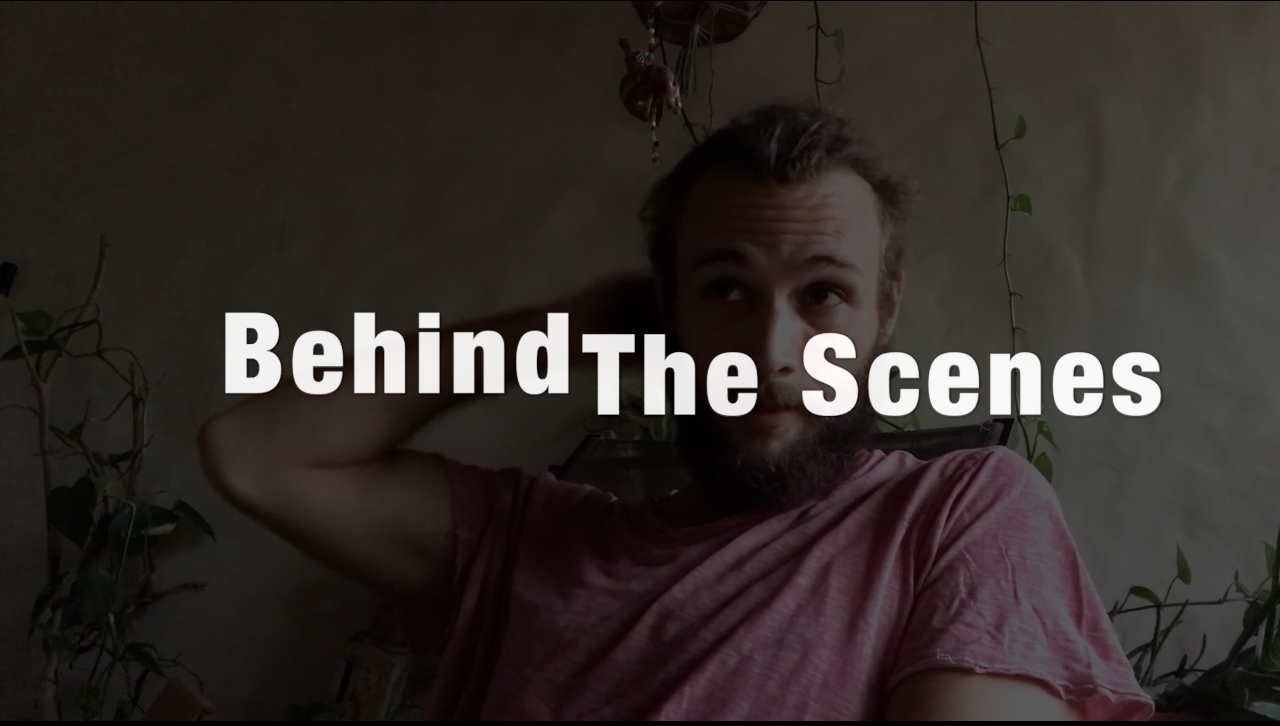 Hey, you never know maybe someone actually listens to my song about earth consciousness and enjoys it. I can't tell you how many little venues I've played in with only a handful of people listening that I never thought would do anything for me, yet many of them led to landing bigger gigs or networking opportunities. 
So big thanks to Chris over at Mystic Sons who are dropping talented new artists on the daily for your musical entertainment and discovery enjoyment. Sage Song is also available on all major digital music platforms including Spotify, Itunes, etc... 
December Show Dates 
Friday, 11/30  @ D'Hots Cabarete, DR 
8 pm 
Second, I've got a few local shows coming up in Cabarete that you don't want to miss out on, the first starting tonight where I'll be performing with "the Honey Bees". I'll mostly be holding down the percussion and rhythm for this one, but it's likely I'll also sing some blues covers too. 
I love playing my Cajon and jamming with these guys! The Honey Bees are a little group of jazz-lovers that plays ragtime, standards, and ole timey vibes consisting of an 80-year-old trumpet player, two retired jazz guitarists - one who grew up in Africa and another from French Canada - and bitcoin believing German saxophone player named Wolfgang ... and myself ... as the hippie stoner drummer with long hair and mad chops. :) 
Sunday 12/2 Vagamundo Cafe 
10am - 12pm 
I love playing these early Sunday shows at Vagamundo's. I get up early, set up the sound system, have some coffee and herb, and jam my heart out. It's a good contrast to the normal, late-night dimly lit venues I'm used to. It's also a pretty popular spot for tourists and digital nomads because it's super instagrammable. That's a word, I promise. 
12/15 Mariposa Foundation Christmas Festival 
8pm
I love the Mariposa's. They're a non-profit dedicated to empowering young girls in the DR to overcome generational poverty through education, training, outreach, and more. It's pretty inspiring. They also have a non-profit coffee shop which I'm sitting in this very moment. It only sources local, sustainably grown, organic coffee and chocolate, helping to preserve farmer families, land, and endangered animals high in the DR mountains. 
They asked me to perform for their Christmas fundraising party for adults and kids and I said yes without question. Beyond anything, the coffee they produce through their non-profit Cabarete Coffee is the best coffee anywhere on the island and they always throw a great party. Plus, they're helping to end generational poverty by empowering underserved young girls. I'm honored to be a part of the party! 
Get A Free Download 
Thanks for sticking around till the end friend. You can get all the details about my upcoming shows by clicking the link here. It'd be awesome if you leave me a comment and let me know what you think about Sage Song & if you'd share this post, my music, or my blog with your friends. 
I'd be super honored if you'd sign up for my monthly newsletter. It's the best way to keep up with me and my posts about my life as an indie songwriter, digital nomad, and cannabis journalist living in the DR. It's free to sign up and I promise I won't spam you. Plus, I'll even give you a free download of the single, Peaceful Pandemic off my debut EP!