What's it like to play music at a Caribbean Horse Ranch?
Check out my new Youtube Video and find out!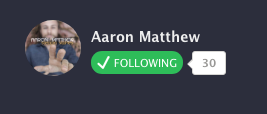 Hey family, what's up?
                    I played my monthly gig for the Full Moon Organic Dinner Party at Villa Organica, Sea Horse Ranch Garden last night. I just wanted to make a quick post and show you a little bit of behind the scenes action from my world. 
There's no wi-fi at this venue :) . We're outside under the stars! I always enjoy the high vibrational organic food and community vibes. Anyway, I made a little video for you to see my pre-show set up. I am unable to film this gig for now, but I was able to make some live recordings off the board. I'll be publishing them on my YouTube channel throughout this coming week. 
The best way to stay in touch with my music, shows, and what I'm working on is to link up with my e-mail list. You can sign up below and I'll send you a free music download of the single from my debut album. Also, make sure to connect with me on social media where we can chat more! Bless
Thanks for reading! Below is one of the live recordings I took off the board from the show at Villa Organica! You can find more on my YouTube Channel! Please leave me a comment below and let me know what you think! If you like it, share it! Bless